Mobile World Congress 2022: Exploring new uses of digital twins
Mobile World Congress 2022: Exploring new uses of digital twins
Digital twin industry to increase 'up to 10 times in the next five years'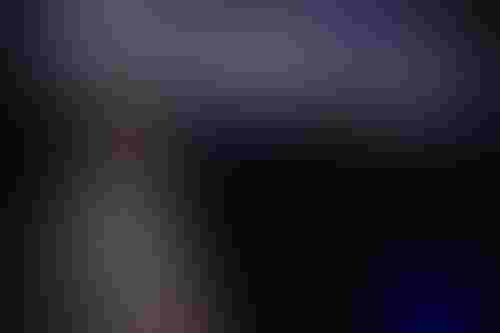 Digital twin industry to increase 'up to 10 times in the next five years'
A Mobile World Congress panel talked about digital twins and how brands are applying them.
Claudia Garcia, portfolio director at Ericsson, told the panel her team developed a digital twin of a physical site they were developing.
The 3D replicas reduced overall design times of sites by 50%, she said, adding that it also reduced revisits when things go wrong from one in 100 to one in 1,000, citing positives of reduced carbon outputs as a result of the travel reductions.
Garcia said Ericsson is using Nvidia's Omniverse platform for its digital twin needs. Omniverse, initially dubbed Holodeck after the VR environment room from Star Trek: The Next Generation, can be used to create 3D environments for production teams to work together without the need for in-person meetings or sizable file exchanges. Last April, an enterprise version of the Omniverse platform was launched.
Garcia's point on using digital twins to reduce carbon output was echoed by Tommy Bjorkberg, director, CTO Group at ZTE.
He told the panel that creating replicas of sites like factories and other facilities can reduce energy and temperature outputs.
Bjorkberg also said that digital twins can be used in such settings for preventive maintenance of machines. "We can prevent the mean time between failure and can overlay VR over existing objects," he added.
The ZTE executive suggested the digital twin industry will increase "up to 10 times in the next five years" and that many companies will build their own platforms for specific verticals.
But Bjorkberg stressed that security must be top of mind for those building their own digital twin tools. "We need to make sure these environments are built securely," he said, adding that the vast amounts of data used to build virtual environments can be prime targets for cybercriminals.
Biju Nair, president of connected living at Assurant, offered a different use case. Digital twins are being used to view properties. Companies such as Matterport have created tools to allow homebuyers to view sites remotely in 3D. Nair went one step further, suggesting using digital twins to get down to the finite details of properties – including replicating things like sensors and air filtration units.
And Ali Rebaie, president of Rebaie Analytics Group added that digital twins don't have to be built for buildings, but also for livestock, humans and even the entire Earth.
However, despite increased focus in the tech world on things like digital twins and the metaverse, over 65% of enterprises are underutilizing digital twins, according to Tejas Rao, managing director for cloud-first networks at Accenture.
Keep up with the ever-evolving AI landscape
Unlock exclusive AI content by subscribing to our newsletter!!
You May Also Like
---