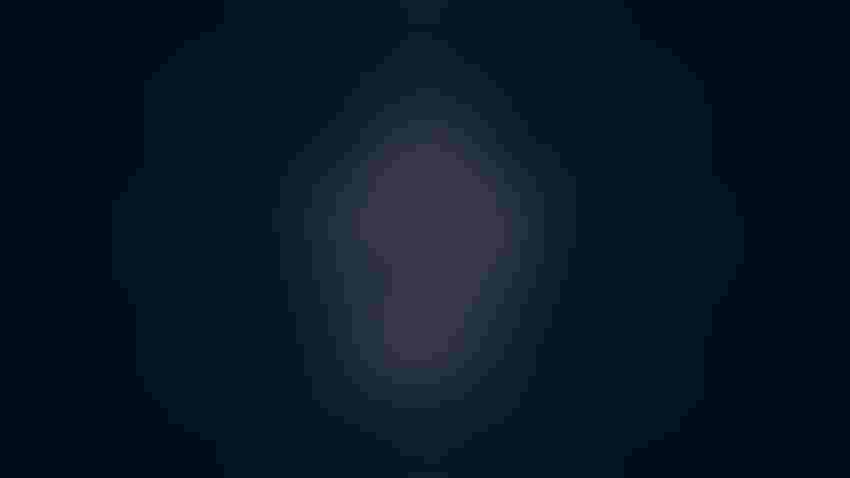 Here are the most popular stories on AI Business this week
1. Microsoft Offers Support on Responsible AI Deployments
Microsoft is launching an AI Assurance Program to help customers deploy regulatory-compliant AI applications.
The tech giant is launching the program under what it calls the know your cloud, customer and content (KY3C) approach.
Under the AI Assurance Program, Microsoft said it would work with customers using the KY3C approach to make sense of regulatory issues around AI technologies.
Microsoft customers will also be brought together in what the company calls "customer councils" so to hear their views on delivering relevant and compliant AI technology and tools.
Microsoft recently launched its blueprint for AI governance, which presents the company's proposals to governments for appropriate regulatory frameworks for AI. These include recommendations that governments should develop broad legal frameworks and introduce safety breaks for AI systems that control critical infrastructure.
2. 'ChatGPT' Lawyer Faces Sanctions for Fake Cases
A New York lawyer who used ChatGPT for a legal brief he filed in court is facing sanctions after some of the cases cited were found to be fake.
Personal injury attorney Steven Schwartz asked for leniency from Judge P. Kevin Castel of the U.S. District Court for the Southern District of New York, according to Bloomberg Law.
Stay updated. 
Subscribe
 to the AI Business newsletter
"There were many things I should have done to assure the veracity of these cases," Schwartz said. "I failed miserably at that."
The judge grilled him and his partner, Peter LoDuca, about the fake cases since both of their names were on the brief. They come from the law firm of Levidow, Levidow & Oberman in Manhattan.
Judge Castel did not provide a timeframe for his ruling on any sanctions.
3. Salesforce Launches AI Cloud to Bring Generative AI to the Enterprise
Salesforce has unveiled AI Cloud, a suite of AI tools and services designed to help enterprise customers adopt generative AI.
Revealed at the company's recent AI Day event in New York, AI Cloud integrates a variety of the company's technologies, including its Einstein AI model, Tableau and MuleSoft, among others.
The suite is designed to power open and real-time generative experiences across and workflows.
AI Cloud also contains what Salesforce calls the Einstein GPT Trust Layer, designed to enable users to meet their enterprise data security and compliance demands when using the new offering, as it prevents large language models from retaining sensitive customer data.
AI Cloud is designed to host LLMs from AWS and other vendors entirely within Salesforce's infrastructure.
4. EU AI Act Nears Completion as Lawmakers Reach Historic Moment
The EU AI Act has been approved by the European Parliament following a 499 to 28 vote.
The legislation, first introduced in April 2021, classes all AI systems based on their trustworthiness – how likely they are to impact a citizen's rights. Should a system fall under the high-risk category, it would be subject to strict obligations, including forced implementation of risk management oversights.
The final version of the bill was expanded by members of the European Parliament to include a ban on real-time and post-remote biometric identification systems.
Uses of biometric categorization systems using sensitive characteristics – including gender, race, ethnicity, citizenship status, religion and political orientation are also banned, as well as the use of predictive policing systems, emotion recognition systems and untargeted scraping of facial images from the internet.
All that remains to pass the act into law is for the European Council and Parliament leaders to come together one final time to sign off on the bill. It would then be up to member states to transpose the bill into law. Countries have a deadline to adopt the directive, with most EU legislation generally passing within two years.
5. Meta, Finally, Throws Its Hat into the Generative AI Ring
As other tech giants unveil a comprehensive AI strategy, Facebook parent Meta has been conspicuously circumspect about its overarching approach to AI given that its own researchers have contributed robustly to the field.
CEO Mark Zuckerberg had staked his company's future on the metaverse, then ChatGPT and generative AI came along.
Meta now plans to incorporate generative AI into WhatsApp, Messenger and Instagram.
The company will look to introduce a service that lets Instagram users modify photos using text prompts and then share them in Stories. WhatsApp and Messenger will get more intelligent AI chatbots that users can engage with for fun.
Meta also plans to develop AI models that would be accessible to more people to reduce dependence on what's provided by a few tech rivals. This would enable more developers to create their own models and tools, which would let more people create new items and experiences in the metaverse.
For more content like this every week, Subscribe
 to the AI Business newsletter
Keep up with the ever-evolving AI landscape
Unlock exclusive AI content by subscribing to our newsletter!!
You May Also Like
---