AI Covers Flood YouTube: Creativity or Controversy?
AI Covers Flood YouTube: Creativity or Controversy?
AI reshapes music on YouTube as Hollywood argues over encroachment on creativity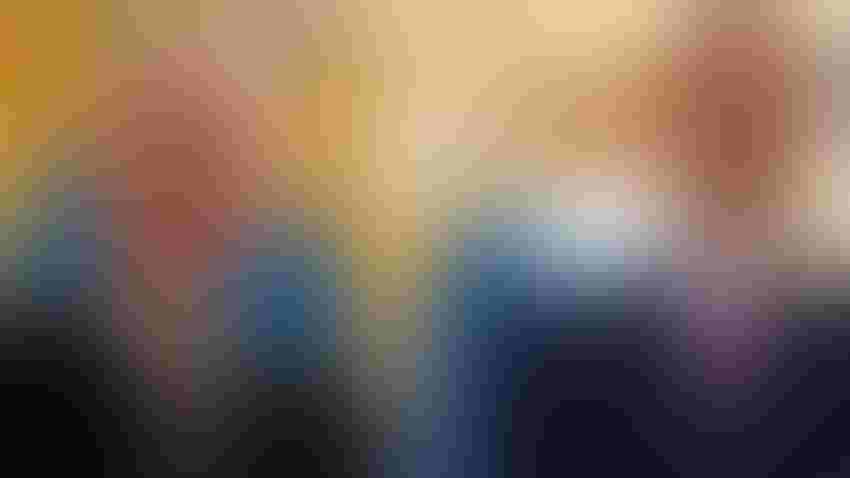 At a Glance
YouTube is awash with AI song covers, but is it a question of creativity or copyright infringement?
Did you know Johnny Cash sang Barbie Girl? Or that Frank Sinatra sang a song about the video game Five Nights at Freddy's? That's because they didn't. But with AI they can. And users are flooding YouTube with these 'AI covers.'
The internet's largest video-sharing platform is seeing large swatches of AI covers being uploaded – where AI is used to create a version of a song where the original singer's voice is replaced by anything. Want a battle droid from Star Wars to blast out Keane? That exists. And who could forget when Frank Sinatra sang in perfect Japanese for the opening of the 1990s anime Neon Genesis Evangelion?
AI covers have been a thing since April, when Schmoyoho uploaded an AI cover of U.S. presidents Joe Biden and Barack Obama rapping Ice Spice's Boy's a Liar Pt. 2. It's gone on to amass 2.1 million views.
To make an AI cover you can either have a human singer do an imitation and then take an AI model trained on the original artist's singing and overlay it. Or use RVC (Retrieval-based-Voice-Conversion), an AI voice model that can synthesize high-quality voice outputs based on existing audio. Users can simply upload audio files to RVC, which is easily accessible on Google Colab and generate output in mere minutes. Here's a rather apt explainer from an AI version of Hu Ta from the video game Genshin Impact.
These videos are easy to make – and every day new AI covers are being uploaded. Some are fantastic, like SpongeBob's Plankton singing Beggin', others not so much.
RVC has widely been used to make numerous AI covers or to create voices for Vtubers, or virtual YouTubers who use AI and motion capture to portray themselves as virtual avatars.
But AI covers are a little more controversial than merely making funny videos - it's that anyone can make these is what's becoming the issue. There are already real-world examples of deepfake audio content duping unsuspecting victims, like the $35 million stolen from a Dubai bank manager – and that was in 2021.
Copyright conundrum
Dustin Ballard, who runs There I Ruined It which made the Johnny Cash 'Barbie Girl' cover told Insider that he wants to take the concept to live performances.
Such a move could anger record labels who are already nervous about AI encroaching on their turf – in April, Universal Music Group said it would sue streaming sites like Spotify if they launched AI-generated music products. And just days later, a popular AI cover of Drake and The Weeknd was taken down over legal fears.
Aren't these videos fair use? After all, they're taking an original work that while protected by copyright, is transformed into something new.
But then in some instances, it's the whole song being uploaded. There are examples on YouTube of Barbie Girl being published in its entirety, just sped up. This sped-up version has been widely shared on TikTok.
So if it's the whole song, isn't that infringement? The real answer is nobody knows. There's next to nothing coming out of organizations like the World Intellectual Property Office, the U.N.'s IP body, or from courts in jurisdictions like the U.S., U.K, or EU.
The first AI generation lawsuit has emerged – but they're mainly targeted at image generation, with Stability AI and Midjourney subject of those suits.
The lack of clarity is confusing for both rights holders and creatives making these videos. Ballard told Insider that the prospect of live AI performances hinders legal questions.
"The legal ramifications of this would need to be looked into. Imagine a petite female singer stepping up to the mic and sounding exactly like Johnny Cash," he said.
A catalyst for the Hollywood concerns?
Some cases have seen performers sign over their rights for use in AI – like James Earl Jones handing over the cowl of Darth Vader to Disney. More recently, Tom Canton who stars in Netflix's The Witcher, penned a deal with ElevenLabs to retain the rights to his AI voice for us in Beneath The Six, a video game from Magicave.
But actors aren't happy – with AI acting as one of the major points in the ongoing writer and actor strikes in Hollywood.
Mission Impossible star Tom Cruise has even come out to warn about AI.
Studios, creatives and tech companies developing AI models are struggling to find a balance between exploiting new AI technology and respecting the rights of the artists.
Given the rapid pace these videos are being produced, there's a growing precariousness predicated on whether legal clarity can arrive in time to say if they're allowed. Creators face being left behind unless major changes are brought in at the intersection of AI and human creativity.
For now, let's just enjoy battle droids singing Rick Astley.
Keep up with the ever-evolving AI landscape
Unlock exclusive AI content by subscribing to our newsletter!!
You May Also Like
---