Supercomputer Rankings: Intel's Aurora and Microsoft on the Rise
Supercomputer Rankings: Intel's Aurora and Microsoft on the Rise
Frontier holds onto its Top500 crown – for now, as Argonne/Intel and others vie for the top spot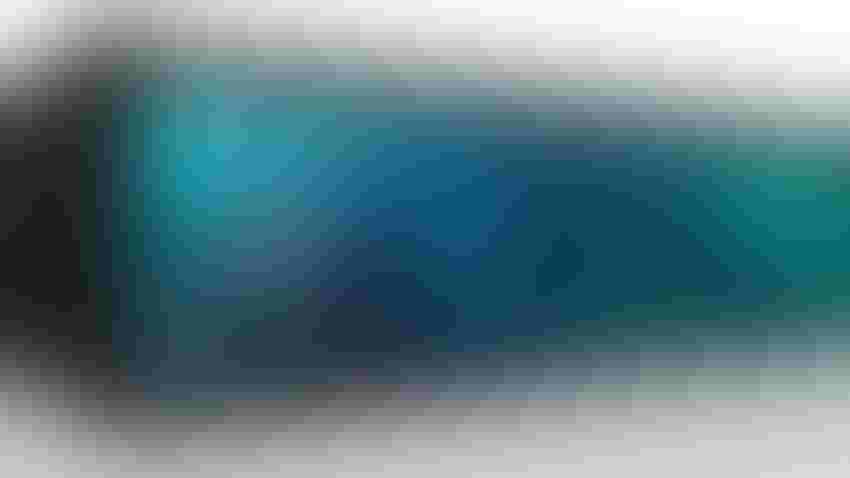 Credit: Argonne National Laboratory
At a Glance
Frontier holds the top position in Top500, with Intel's Aurora and Microsoft's Eagle closely behind.
Frontier, the supercomputer housed at the Oak Ridge National Laboratory in Tennessee, held onto its title as the most powerful non-distributed supercomputer in the world. But Intel and Microsoft are catching up.
According to the biannual Top500 list, Frontier, otherwise known as OLCF-5, has held the title since June 2022. The AMD/HPE system is capable of computing at 1.194 Exaflops per second. One exaflop is equivalent to a human doing one calculation per second for 31.7 billion years.
Boasting over 8.6 million cores, Frontier is designed for high-performance computing and AI workloads including projects that map the entire lifespan of a nuclear reactor and uncover disease genetics.
It remains as the only exascale supercomputer on the list. But perhaps not for long.
Intel on the rise
Aurora, developed from a partnership between Argonne National Laboratory and Intel, replaced Fujitsu's Fugaku in the number two slot. Aurora is still being commissioned and is expected to be capable of 2 Exaflops per second of performance when completed.
Housed at the Argonne Leadership Computing Facility in Illinois, Aurora features 10,000 servers with over 21,000 CPUs and 60,000 GPUs. It could top Frontier as soon as a new Top500 list comes around as the team behind it only submitted results for half the system in this latest ranking.
Aurora is running a generative AI project that will see the supercomputer run a one-trillion parameter version of OpenAI's large language model GPT-3.
The enormous model will be trained on scientific texts, code and science datasets and will be used by researchers for projects covering cancer research, climate science and cosmology.
Leveraging Intel's Max Series GPU architecture, the Aurora supercomputer can handle models trillions of parameters in size with just 64 nodes. Argonne National Laboratory ran four instances on 256 nodes, showcasing it can run multiple instances in parallel on Aurora, which could scale the training of trillions of parameter models more quickly with trillions of tokens on more than 10,000 nodes.
Other Intel systems also made it onto the list but did not score as high as Aurora. These included Crossroads from the Los Alamos National Laboratory, which ranked 24th, and the new Dawn Phase 1, the new fastest AI supercomputer deployed in the U.K., at least for now, which came in at 41st.
A fourth Intel supercomputer, SuperMUC-NG Phase 2, deployed at the Leibniz Supercomputing Center in Germany, ranked 52nd.
Some 20 new systems on the list use Intel's Sapphire Rapids CPUs – making it the leading new CPU among new systems. However, of the 45 new systems on the list, just four use Intel GPUs.
Microsoft muscles into third
Not only did Intel upstage Fugaku, Microsoft Azure's Eagle supercomputer did as well. It soared its way into the top three, bumping Fugaku down to fourth place.
Eagle contains 1.12 million computing cores including H100 chips from Nvidia and Xeon Platinum 8480C processors from Intel.
Launched in August, Eagle is designed to provide access to large language models like OpenAI's GPT-4 hosted on Azure cloud. It also hosts NDv5 virtual machines.
The Microsoft supercomputer was the highest-ranked cloud system that ever made the list - and the fastest H100-equipped system among the top 10.
Other Top500 stats
Intel, AMD, and IBM processors were the preferred choice for HPC systems on the list. Out of the top 10, five use Intel Xeons, two use AMD hardware and two use IBM processors.

The U.S. held the crown for the most supercomputers – 161, with AI-rival China at 104.

North America went from 160 supercomputing systems to 171. Asia dropped from 192 machines to 169 while Europe rose from 133 systems to 143.

Despite falling two spots to fourth place, Japan's Fugaku supercomputer remains the highest-ranked system outside the U.S.
Keep up with the ever-evolving AI landscape
Unlock exclusive AI content by subscribing to our newsletter!!
You May Also Like
---