Can the UK Rise as an AI Superpower? Rishi Sunak's Ambitious Quest
Can the UK Rise as an AI Superpower? Rishi Sunak's Ambitious Quest
Rishi Sunak's vision for the UK champions AI amidst domestic concerns about health care and the economy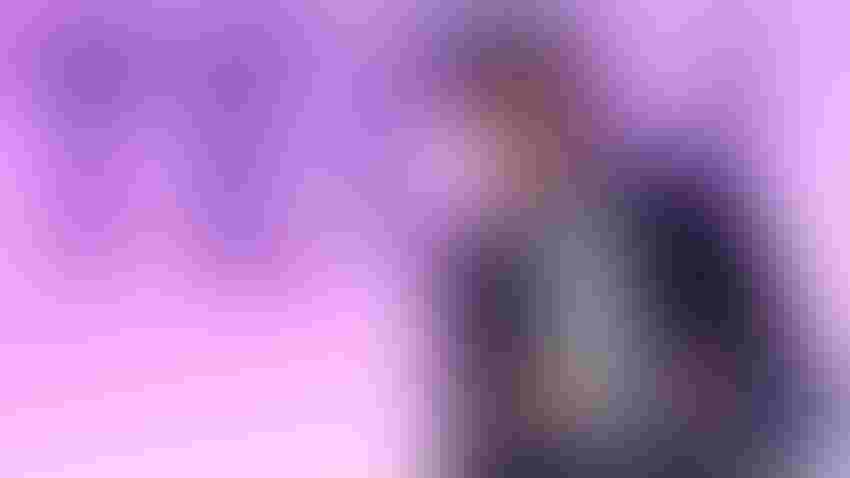 IAN VOGLER/POOL/AFP via Getty Images
At a Glance
PM Rishi Sunak wants the world to see the U.K. as an AI leader. Could focusing on emerging tech help convince voters?
Prime Minister Rishi Sunak is trying to convince the world that the U.K. can lead in AI.
Sunak said during his recent U.S. tour that other nations would listen to the "mid-sized country" when it comes to AI governance. He even announced the U.K. would play home to a global AI safety summit, billed as an opportunity for companies and countries to divulge how to limit potential risks associated with the rapidly expanding technology.
But the Sunak administration faces an uphill battle. The next general election is scheduled to be held no later than 28 January 2025, and the Tories are largely tipped to be ousted for the first time in 12 years. It's difficult to envision AI being a vital part of the government's plans, especially when issues like the cost of living crisis continue to be at the forefront of voters' minds.
Sunak on tech: Fanfare or familiarity?
Remember NFTs? Rishi Sunak likely doesn't want to. The tech sector's 2022 focus of hype, NFTs were everywhere and Sunak, then chancellor in Boris Johnson's government, sought to cash in some street cred and ordered the Royal Mint to create tokens.
Sunak's endeavor never came to fruition. Twelve months on, the Mint never published anything on the project and the NFT bubble burst just two months after plans commenced.
Opposition lawmakers described it as a "vanity project." It could be argued that Sunak might be doing the same with AI, chasing down technology trends to appear to have his finger on the pulse.
But putting NFTs aside, the prime minister has carefully positioned his Conservative government as one that's tech-savvy and ready to invest in the country's digital future.
He has routinely pledged support for expanding the U.K. efforts in quantum computing, awarding $3 billion to its efforts in the sector.
Sources close to the PM say he fancies himself a "tech bro" and is often attending photo ops sporting gadgets and gizmos.
Stay updated. Subscribe to the AI Business newsletter
He may well be the first British leader to take an interest in technology because the former Goldman Sachs investment banker likely sees the value tech can bring. Adding to his professional understanding of tech, familial ties also likely play a part. His father-in-law is the founder of IT multinational Infosys.
Sunak has routinely touted AI as a positive thing, both during his chancellorship and as PM. He's called for AI tech to be used to cut down record-high health care wait times, a huge voter concern, and proposed plans for AI tools to help reduce teacher workloads while "inspiring pupils."
It's easy to dismiss the PM's policies as trend-chasing, but as Downing Street's data science director said earlier this year, other players inside the government share an interest in AI and this intrigue pre-dates ChatGPT's meteoric rise since its launch last November.
Adding to that, the traditional Conservative voter tends to be older. U.K. think tank Onward says the Tory Party has the largest hold on voters aged 55 to 64 and voters over the age of 65, who are less likely to understand AI.
But AI technologies for uses like health care or social interaction could help voters in that age category most of all. And by Sunak portraying himself as a figure of understanding of these emerging technologies could well put some of those voter concerns at ease.
UK attracts AI Act skeptics
The U.K. does pose an ideal home for companies looking to avoid the strict rules offered by the EU AI Act.
The British government has instead opted for a 'light touch' approach, handing legislative duties on to individual regulators rather than lawmakers — a potential boon for companies like OpenAI which previously touted the EU approach as being at a level of "overregulating."
Sunak would see the U.K. as a governance haven for AI companies, opting for a laissez-faire approach in a bid to attract tech companies.
It could be argued that this approach has already worked, with data analytics giant Palantir opting to open its European headquarters in London only last week. Palantir was swiftly followed by Canva, the online design platform which said there has been an "explosion" in the use of its services for communication and marketing both in Europe and globally.
Names like these moving to the U.K. are good signs for Sunak, but his failure to convince chipmaker Arm to invest in its own country doesn't bode well. The PM intervened to persuade the chipmaker to list in London, but Arm, based in Cambridge, England, opted for New York instead.
But with no EU ties and a Conservative government keen to improve the image of the country's fledgling tech economy to voters, AI could prove the economic masterstroke needed to show the U.K. can persuade companies to set up shop here.
The economy is a bread-and-butter issue for traditional Conservative voters. But earlier this year, the IMF said the U.K. had the slowest growth of any G7 nation.
However, a new report from accountancy firm KPMG said the U.K. economy had gotten off to a good start this year and is expected to grow by 0.3% this year compared with predictions of just 0.1%.
Attracting AI companies would help drive that 0.3% figure higher - with the likes of Anthropic, Adept and AI21 raising hundreds of millions of dollars amid the AI boom, securing AI firms could help sway the tide of traditional voters in favor of the prime minister.
And by having that 'light touch' approach to regulation, the AI companies moving to the U.K. would be given free rein to flourish, even if Sunak and co. flounder trying to prevent the wave of voters flocking to rival parties.
Keep up with the ever-evolving AI landscape
Unlock exclusive AI content by subscribing to our newsletter!!
You May Also Like
---