US Army is testing unmanned combat vehicles, plans for a robotic tank unit
US Army is testing unmanned combat vehicles, plans for a robotic tank unit
Using M113 armored personnel carriers - with no personnel inside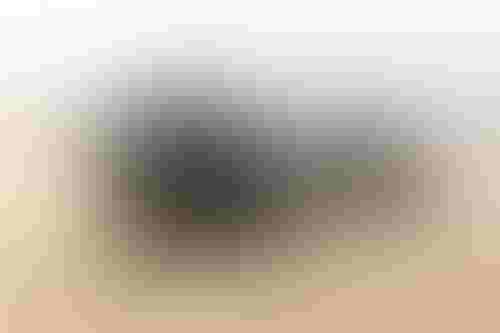 The US Army is set to test a company of unmanned combat vehicles as part of a series of mock battles. The wargames will see old M113 armored personnel carriers retrofitted to become autonomous.
General Ross Coffman, the director of the US Army Futures Command's Next Generation Combat Cross-Functional Team, announced the plans at this year's annual meeting of the Association of the US Army, reports Defense One.
The tests aim to help define both hardware and software the Army could use in wheeled robots on the battlefield.
No antecedent for robotic tanks
General Coffman told a press gathering that the closest thing to this simulation was a test conducted at Fort Carson, Colorado, last year.
There, modified M113 were again retrofitted to become robotic combat vehicles.
The US Army is now seeking to create an entire company of such vehicles – the lessons learned from the Fort Carson test have allowed Coffman's team to "see how we want to fight with these things in the future," he said.
"I know of no country that has done above singular vehicle experiments. So, no antecedent."
The likes of BAE Systems, General Dynamics, and Oshkosh Defense have been tasked with designing prototype unmanned combat vehicles for the US Army.
Any design must conform to an open systems architecture that can accommodate third-party software and sensors.
Robots with guns
Armed robots are nothing new – just a few weeks ago, Ghost Robotics revealed a new version of its four-legged Vision robot – complete with a 6.5mm rifle fixed atop it.
Ghost Robotics has previously developed quadruped robots with bomb disposal attachments, including a shotgun-like apparatus for disabling IEDs.
Back in April, the NYPD had to terminate its $94,000 contract with Boston Dynamics after drawing criticism for using a robot named 'Digidog' during routine arrests, as well as potentially failing to disclose its partnership with the robotics firm.
The NYPD used the civilian model to send food into hostage situations. The robot was also fitted with an arm, so that it could open doors and move objects.
Boston Dynamics, which developed the Digidog, was initially funded by the US military, but eventually ended up being owned by Korean multinational Hyundai.
Its rivals in the robotics industry, from FLIR (which acquired iRobot's military arm in 2019) to Sphero spin-off Company Six, to weapons manufacturer Northrop Grumman, are also eyeing lucrative police contracts.
With surplus military equipment transferred to the police under the federal government's 1033 program, more than 280 police agencies have been given robots, according to a 2016 study from Bard University.
Following the termination of the Boston Dynamics contract, New York City Councilman Ben Kallos introduced legislation to ban the NYPD from using "weaponized" robots.
Call in the Ranger
Near-future military tech has found its way into popular media. The upcoming Battlefield 2042 video game features robot dogs sporting machine guns.
Players can call in the autonomous quadruped assault bot, which is dropped down via parachute.
Capable of detecting enemies and self-destructing on demand, the 'Ranger' proved popular among players trying out the game during recent open beta – some 10.8 million were called in by players, according to figures released by the game's developers.
The US seeks an AI-ready military
The US is moving quickly to assert itself in terms of AI in defense.
Its military researchers are working in tandem with their UK counterparts to develop machine learning algorithms to support soldiers on the ground.
The two nations recently conducted field tests of some 15 algorithms designed for use in close combat.
Several branches of the US military are vigorously pursuing plans to 'AI-proof' their operations.
In early October, the US Navy's dedicated unmanned task force said it would be using off-the-shelf AI systems as part of its deployment plans.
Meanwhile, the Pentagon is undertaking an AI-focused initiative in the hopes of better managing its data, and the US Department of Defense is planning to splurge $1.5bn on AI over the next five years.
Keep up with the ever-evolving AI landscape
Unlock exclusive AI content by subscribing to our newsletter!!
You May Also Like
---