FIA 2022: BAE shows off AR prototype for aircraft heads-up displays
FIA 2022: BAE shows off AR prototype for aircraft heads-up displays
Also, LiteWave gets public viewing for the first time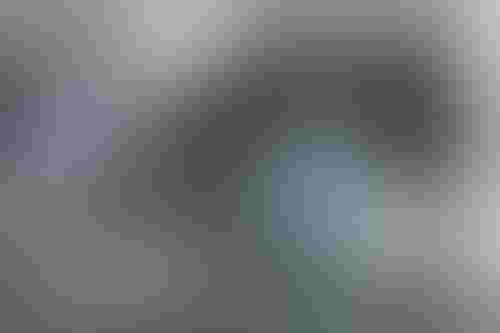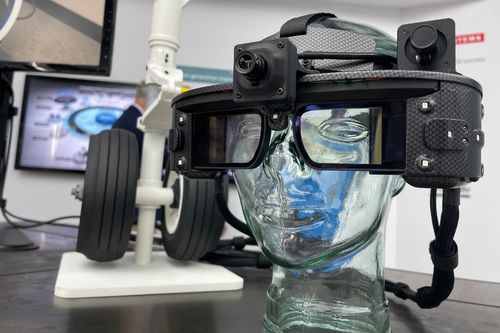 Also, LiteWave gets public viewing for the first time.
This year saw the release of Top Gun: Maverick, a sequel to the 1986 Tom Cruise flick about rambunctious pilots in training. A lot has changed in the world of warplanes since then – whether in cinema depictions or in real life − with a major development being the overhaul of heads-up displays (HUDs).
For the last 15 years, BAE Systems has been developing waveguide optics that casts light through a system to create an image.
That technology would eventually find itself in the HUD of today – with BAE releasing LiteWave, a HUD that uses waveguide tech to provide pilots with enhanced situational awareness.
This week at the Farnborough International Airshow in England, BAE brought LiteWave into public view for the first time.
The system is 70% smaller and lighter than a traditional HUD and can be installed in four hours compared to 24 hours traditionally, said Stewart Penney, a business development manager at BAE in the U.K.
LiteWave is designed for larger aircraft – including airliners and military transport and utility planes.
It can work in tandem with aircraft that use enhanced vision systems, where a combination of cameras, sensors and radar is used to aid a pilot's vision in limited visibility environments.
LiteWave does not incorporate augmented reality (AR), with Penney explaining that adding the capabilities to create holograms would increase the weight of the device. However, he did suggest that plans for the device could see the screen reach 4K levels of resolution.
"I bet you can't find me a clearer display," he said.
Figure 1: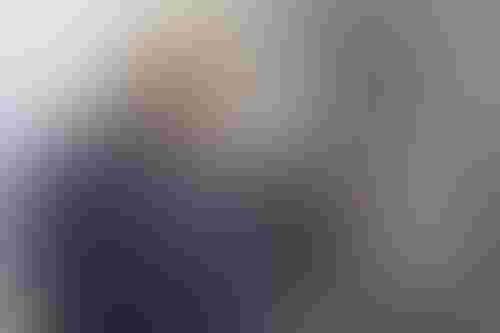 BAE's Stewart Penney showing off Litewave
But while the LiteWave was not built with AR in mind, Penney showed AI Business a headset BAE is developing that does include it.
The headset, which does not yet have a name, is a "natural extension" from BAE's prior HUD and helmet work, he said. The device is being developed alongside a Taiwanese company called Adax, which was responsible for the underlying software.
At Farnborough, BAE demoed its AR headset concept while conducting maintenance checks on a civilian aircraft wheel, with Penney suggesting it could be used for "hundreds of applications" in settings such as warships.
Like LiteWave, the AR device uses waveguide technology. It uses an AI-powered camera to track the environment around the user.
The demo saw the headset scan a user's ID card to confirm identity. Once confirmed, the user can look at an object from multiple angles to determine faults and serving needs. The demonstration saw the user taken through a 20-step guide to serving the airplane wheel, with the system able to detect analogies and compile the findings in a report upon conclusion.
Figure 2: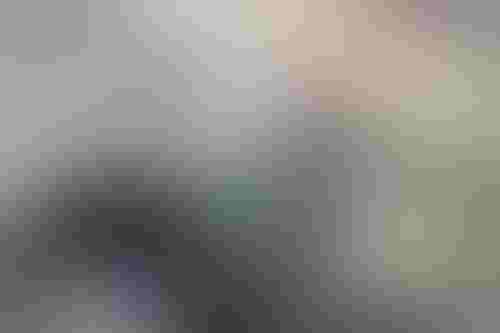 What the pilot sees using the AR heads-up display
Headsets like these have potential in Industry 4.0 for use cases like identifying faults in manufacturing plants, but Sweeny said his team will likely stay to what it knows.
"We'll stick to our core areas in defense and aerospace. But it doesn't mean that other people won't use this headset in other markets."
Penney also hinted at plans BAE has for its AR headset. "We're continuing the development of our products. We're looking for partners to work with to provide content because frankly, these are pretty useless without content."
"We'll continue to push the capability to the point where it becomes an easy decision to use it. Wait for a real use case – but we're already getting some traction in maintenance and some other areas."
Related stories:
FIA 2022: Cyberattacks … in space? Hackers targeting low-Earth orbit satellites
FIA 2022: Future of nations is smart, autonomous and connected
FIA 2022: A first look at Hyundai's air taxi
FIA 2022: Drones prove their mettle in the battlefield
5 key takeaways from the Farnborough International Airshow 2022
Keep up with the ever-evolving AI landscape
Unlock exclusive AI content by subscribing to our newsletter!!
You May Also Like
---