2022 in Review: Responsible AI and The Rise of Generative AI
2022 in Review: Responsible AI and The Rise of Generative AI
Trends and talking points – including DALL-E, job cuts and the climate crisis.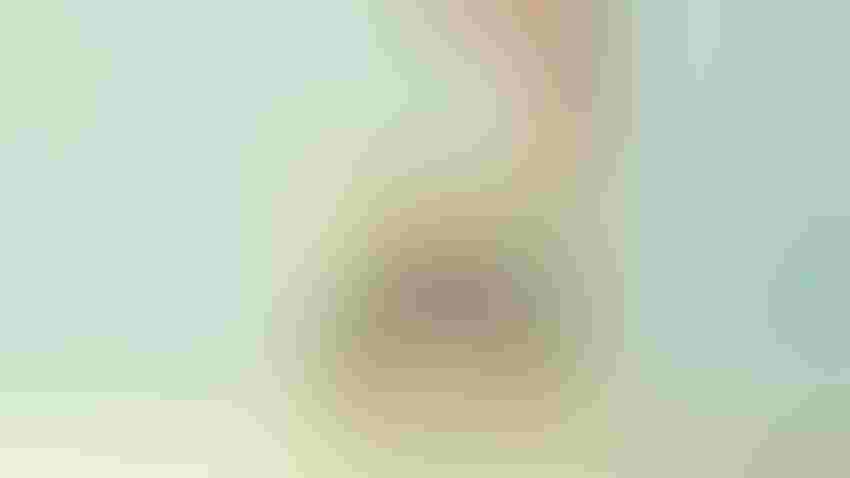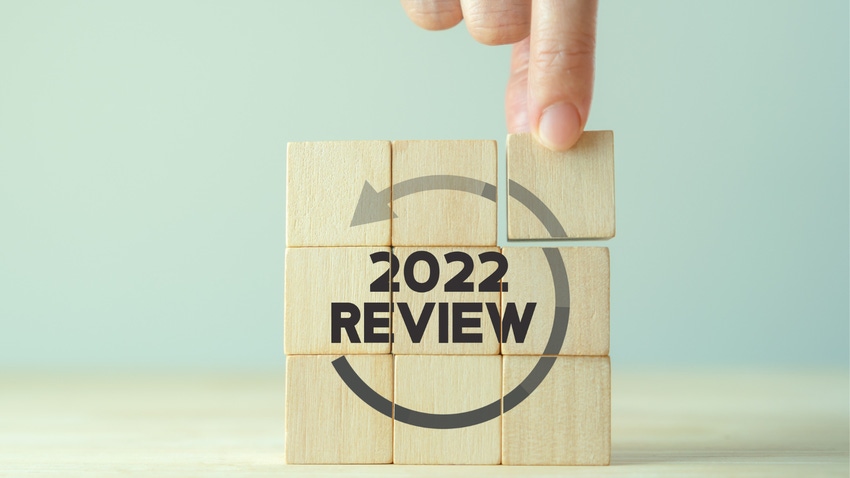 As one year ends and another begins, we take the time to think back on the year's accomplishments and changes.
Here in the U.K., last year saw three Prime Ministers take office, unprecedented levels of industrial action and increasing instances of extreme weather events. It's been a turbulent time.
For AI, 2022 has been a mixed bag – with exciting breakthroughs and an attitude shift towards more responsible tech marred by war and spiraling inflation hitting tech companies hard.
Here's a breakdown of some of the major changes and shifts across the AI landscape.
Generative AI on the rise
Generative AI is nothing new, but 2022 was the year it came into the public consciousness. Mainstream media picked up on the topic, often with the same 'machines are taking over' take.
In reality, huge strides were made but nowhere near the point at which AI could take over from human authors, photographers or editors.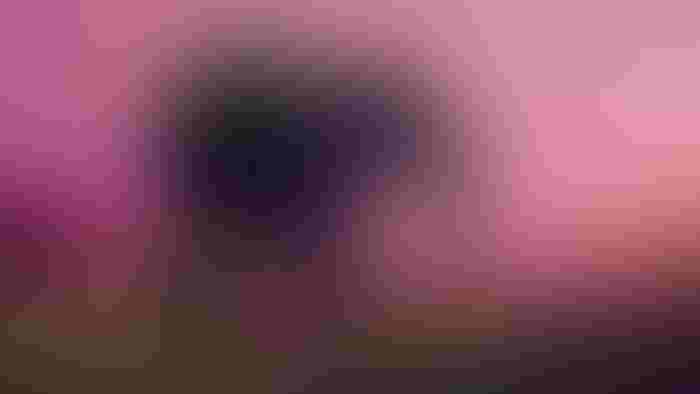 Text-to-image generators like Midjourney proved fun for a time. And ChatGPT could be used to generate some interesting things. But in reality, the question as to what constitutes a tangible use case loomed over generative AI this past year.
Some rose to this challenge, like Google's DreamFusion, which generates 3D models from text inputs, something that could quite easily slot into building immersive environments for gaming or VR.
Or DeepMind's AlphaFold, which has predicted structures for 200 million proteins – a process that could prove vital in the fight against deadly, currently incurable diseases like cancer and Alzheimer's.
That said, we had two Stable Diffusion releases in 2022 – expect more to come. And with the rumored GPT-4 creeping over the horizon, may have been the year generative AI got noticed, but 2023 could be the year it gets big.
Responsibility, responsibility, responsibility
Former U.K. Prime Minister Tony Blair famously repeated his most important priority during a speech back in 2001 – "education, education, education." Applying his thinking to the priority of AI companies this past year, it would be responsibility, responsibility, responsibility.
It would be naïve to think responsible AI was a new concept in 2022, but the year marked a shift in focus for many big names across AI.
For example, AWS and BCG were among the names joining the Responsible AI Institute (RAII), now led by IBM's former chief AI officer Seth Dobrin.
And Microsoft rewrote its Responsible AI Standards, which included limiting the use of its facial and emotional recognition systems to prevent users from using the tech to infer attributes such as age and gender.
The move in 2022 towards responsible AI was twofold mirrored two societal shifts – society's heightened awareness of social justice following the killing of George Floyd and the Me Too Movement, and lawmakers looking to sure up civil liberties as AI proliferates, particularly in the case of the EU's AI Act.
And it's not just limited to outward-facing needs – a November report from Howspace found that just one in 10 tech workers strongly agree that their voice is heard. The need for responsible AI may have been greeted outwardly by brands in 2022, but the need to look inward is just as important to ensure the trend of gearing technology more responsibly will continue in the year ahead.
AI goes to war
2022 marked the beginning of Russia's invasion of Ukraine. What followed was brutal bombardments of civilian populations and ordinary citizens on both sides drafted into a conflict not likely to end for some time.
But the conflict also saw the growing use of AI on the battlefield, mainly in the form of drones. Ukraine and Russia have used drones to target infrastructure, military targets, and personnel, with AI-powered sensors and targeting systems used to the greatest effect ever seen in the theatre of war to date.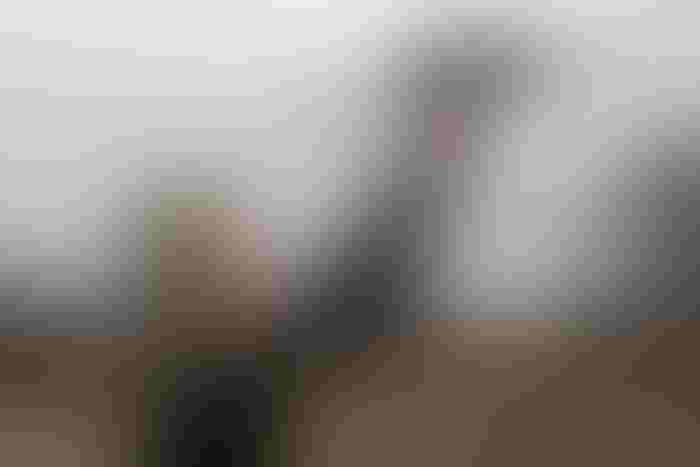 A Ukrainian serviceman flies a drone on the outskirts of Bakhmut, eastern Ukraine. Credit: Getty Images
Away from the battlefield, the U.S., U.K. and other armed forces moved to secure AI technologies to futureproof their fighting forces.
Algorithmic-based prediction systems to determine targets for automated logistics platforms were among the use cases thoroughly explored by militaries in 2022.
As war rages on in Ukraine, expect more AI tech to hit the battlefield – and more spending by non-combative forces to continue in 2023.
Economic hardships hit jobs
The past 12 months saw economies across the world hit hard by a myriad of factors, including spiraling inflation hitting the tech space like a runaway freight train.
Amid the hardships, Meta laid off 11,000 employees as its metaverse division, Reality Labs, hemorrhaged $3.7 billion – despite the company viewing AI as a high-priority area according to billionaire CEO Mark Zuckerberg.
And Elon Musk's $44 billion takeover of Twitter saw staff either quit or be culled, with the social media site cutting staff across the board – from data center operations to the entire ML Ethics, Transparency and Accountability team. Of the 7,500-strong workforce at Twitter, half was eyed to be cut by Musk according to Yoel Roth, head of safety and integrity.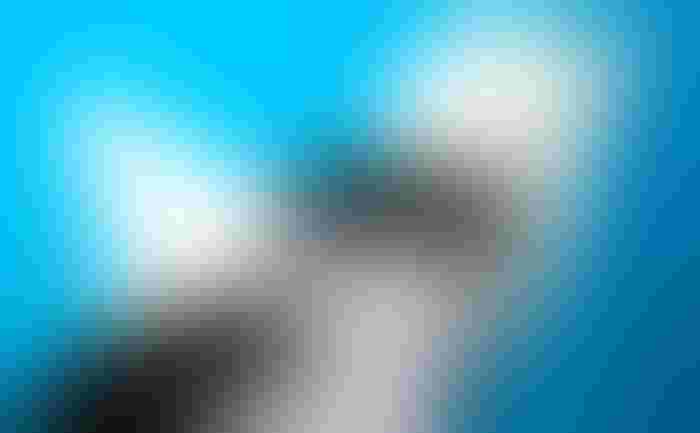 Musk's Twitter takeover has seen staff numbers cut. Credit: Getty Images
Tech has historically been the economic scapegoat during downturns, but amid spiraling inflation and stock prices tanking for the likes of Tesla, Amazon and Google, 2022 proved a year of anguish for many in the tech space.
The market was expecting this, however. The GM of Dell U.K., Dayne Turbitt, said in late November he expected the cloud market to slow amid the economic downturn – but as purse strings are tightened, tech companies can use this as a chance to adapt. Turbitt, for example, pointed to increased adoption of multi-cloud approaches – meaning while wallets were tightened, brands are expected to get smarter with how they use their tech in 2023.
Sustainability amid scalabilities
The world saw high levels of natural disasters and freak weather storms throughout 2022. For the U.K., last year was the hottest on record. Floods devasted Pakistan and Arctic Sea ice shrank to an area of 1.80 million square miles, roughly 598,000 square miles below the 1981-2010 average of 2.40 million square miles.
Sustainability ties into the idea of responsibility – and it was a major talking point for those in AI circles throughout 2022.
Sustainability was a key focus during events across the year, including at Hannover Messe and the AI Summit New York, where speakers spoke of the rising interest and desire to deploy AI efficiently but also sustainably.
And as the climate crisis continues, expect this to be an issue of growing importance. Gartner has sustainability as a topic that "traverses all of the strategic technology trends for 2023."
Keep up with the ever-evolving AI landscape
Unlock exclusive AI content by subscribing to our newsletter!!
You May Also Like
---